Innovative Black Friday Marketing Ideas: Promotional Products Edition 2023
Step into the future of Black Friday marketing campaign with our innovative ideas, tailored to the needs and desires of your target audience.
Like a compass guiding your success, our promotional products edition for 2023 will help you navigate the competitive landscape and stand out from the crowd.
From personalized packaging to interactive pop-up shops, our strategies will create a unique shopping experience that fosters a sense of belonging and drives engagement.
Join us as we unlock the potential of the best Black Friday promotions like never before.
Targeted Giveaways: Maximize Your Impact by Offering Promotion Ideas That Are Specifically Tailored to Your Target Audience's Interests and Needs
By offering promotional products that are specifically tailored to your target audience's interests and needs, you can maximize your impact during Black Friday.
Personalization is key when it comes to attracting and encouraging customers to increase their engagement with your brand. Hourly deals are fantastic Black Friday sale ideas to make your Black Friday promos a little more exciting. You can increase your average order value by offering special deals on upsells or cross-sells. An effective Black Friday marketing idea is offering free or discounted upgrades as an upsell or a special bundle Black Friday promo on related cross-sell items.
Offering discounts or coupons on popular items from your e-commerce store or creating a limited-time promotion that includes a free gift card with a purchase can entice customers to take advantage of your Black Friday deals. Offering exclusive deals and discounts to these customers is a smart marketing tactic that can help to build customer loyalty and drive repeat business.
Coupons are one of the best promotional tools you can use to increase your course sales. And they are great at creating a sense of urgency because they have an expiration date. Add an element of mystery and interaction to your promotions by sending out mystery discount codes.
Additionally, checking the email list of black Friday and sending out a gift guide via Black Friday email marketing can help potential customers navigate through your offerings and find the perfect products for themselves or their loved ones. This promotion is to build excitement for their upcoming Black Friday sales and stay relevant to email subscribers.
Incorporating these targeted giveaways into your marketing campaign can significantly boost your conversion rate and create a sense of belonging and exclusivity for your customers to increase sales.
Interactive Pop-Up Shops: Create a Unique Shopping Experience by Setting up Interactive Pop-Up Shops Where Customers Can Engage With Your Brand and Products
To create a unique shopping experience and foster customer engagement with your brand and products, consider setting up interactive pop-up shops. These temporary retail spaces provide an opportunity for customers to interact with your brand in a more immersive way. With more and more shoppers leaning into online shopping, this is your chance to maximize your store conversions with some tested Black Friday marketing ideas.
By incorporating interactive elements such as virtual reality experiences, product demonstrations, and personalized consultations, you can captivate your audience and leave a lasting impression. Interactive pop-up shops allow customers to not only see and touch your products but also engage with them, creating a sense of belonging and connection to your brand this holiday shopping season.
If you're looking for customer retention long after Black Friday, you can try referral reward programs. Encourage your customers to refer friends and family. If their referral makes a purchase on Black Friday, they get a special discount on their next purchase. This word-of-mouth promotion can exponentially increase your reach
This innovative approach to retail can generate excitement and buzz around your Black Friday promotions, attracting new customers and strengthening relationships with existing ones. Embrace the power of interactive pop-up shops to create a truly memorable and engaging shopping experience for your customers this Black Friday.
Capturing the spirit of Black Friday requires more than just discounts; it's about creating buzz and offering something truly unique.
Limited Edition Collections: Generate Excitement and Exclusivity by Creating Limited Edition Collections That Are Only Available on Black Friday Sale
The limited edition collections offered exclusively on Black Friday generate excitement and exclusivity for customers. By creating limited edition collections that are only available on this special day, businesses can tap into the sense of urgency and exclusivity that customers crave.
Another Black Friday promotion idea is to gamify your creative Black Friday campaigns. These unique Black Friday marketing collections create a buzz and anticipation among customers, driving them to participate in the Black Friday frenzy. The limited availability of these collections gives customers a feeling of being part of an exclusive group, adding to the appeal and desirability of the products.
Additionally, by incorporating these limited edition collections into their best Black Friday promotion ideas, businesses can leverage the power of scarcity to increase demand and drive sales. Offering limited edition collections is a strategic way to stand out from the competition and create a memorable shopping experience for customers in 2023 holiday like Black Friday.
Social Media Contests: Boost Engagement and Spread the Word About Your Unique Black Friday Promotion Ideas by Running Cyber Mondays or Social Media Marketing Contests Where Participants Can Win Promotional Products
How can you maximize engagement and promote your Black Friday and Cyber Monday promotions through social media contests where participants have the chance to win promotional products?
Social media contests are a powerful tool to boost engagement and spread the word about your Black Friday promotions. By offering promotional products as prizes, you create a sense of excitement and exclusivity, enticing participants to join in. You can host a flash sale or giveaway on social media or your website throughout the day.
Social media can create anticipation by publishing social media posts announcing the upcoming special offers on your accounts (Facebook, TikTok, Instagram, LinkedIn) well in advance, and can promote your offers as they are happening.
These contests not only generate buzz around your Black Friday campaign and Cyber Monday sales but also allow you to interact with your audience and build a sense of urgency in the community. To make your Black Friday and social media contest effective, consider incorporating creative promotion ideas such as user-generated content or influencer marketing.
Personalized Packaging: Make Your Customers Feel Special by Offering Personalized Packaging for Their Black Friday Marketing Strategy, Complete With Customized Promotional Products During Black Friday
Customers can feel special and appreciated by offering personalized packaging for their exclusive Black Friday purchases, along with customized promotional products.
Personalized packaging adds a personal touch to the shopping experience, making loyal customers feel valued and important. By incorporating their name or a special message on the packaging, it creates a sense of exclusivity and uniqueness. This not only enhances the overall shopping experience but also increases brand loyalty and customer satisfaction. Use Black Friday to get reviews from current and past learners while boosting sales.
Along with personalized packaging, including customized promotional products further enhances the sense of belonging and appreciation. Whether it's a branded pen, keychain, or tote bag, these customized items serve as a constant reminder of the brand and the positive experience customers had on Black Friday.
Collaborative Partnerships: Team up With Complementary Brands to Create Joint Black Friday Promotions, Combining Your Promotional Products to Offer an Even More Enticing Deal
An effective strategy for expanding your Black Friday promotional reach is to team up with complementary brands and create joint promotions, combining your promotional products to offer an even more enticing deal.
Collaborative partnerships with other brands in your industry can be mutually beneficial and help you attract more customers. By teaming up with complementary brands, you can leverage each other's customer base and create a unique value proposition that sets you apart from the competition.
Joint promotions allow you to offer a bundled package that includes promotional products from both brands, giving customers a greater incentive to make a purchase. This collaborative approach not only increases the perceived value of your offerings but also fosters a sense of belonging for your customers, as they feel part of an exclusive community that benefits from these joint promotions.
Don't miss out on the opportunity to create win-win partnerships and offer an enticing deal that will capture the attention of Black Friday shoppers.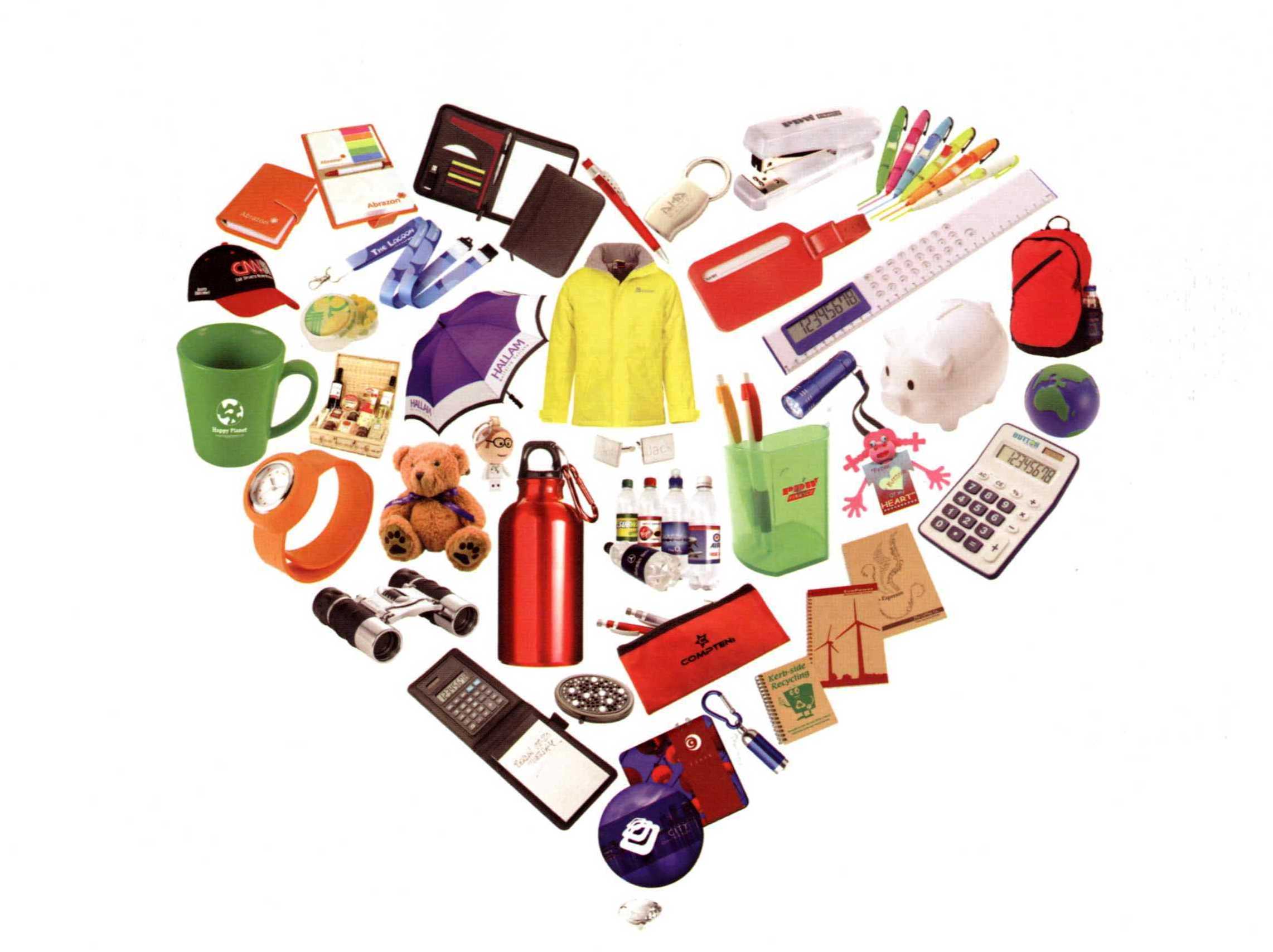 Conclusion
In conclusion, embracing innovative black Friday marketing ideas and strategies such as targeted giveaways, interactive pop-up shops, limited edition collections, social media contests, personalized packaging, and collaborative partnerships can elevate your promotional products game to new heights.
By strategically implementing these strategies, you can create a shopping experience that captivates your target audience, generates excitement and exclusivity, boosts engagement on social media platforms, and makes your customers feel special. Repeat customers are the lifeblood of small businesses. So take good care of them during Black Friday Cyber Monday!
So, gear up for successful Black Friday marketing ideas for 2023 by thinking outside the box and utilizing these creative marketing approaches All Black Friday promotion ideas come down to boosting sales and increasing profit or offer one as a giveaway, there are many Black Friday marketing strategies to try out, and the choice is yours. There is no one-size-fits-all answer when it comes to Black Friday marketing strategies.