Beat the Heat, Boost Your Brand: Sizzling Summer Promotional Products
With the arrival of summer, the soaring temperatures bring a unique opportunity to revitalize your marketing strategies and capture the attention of your target audience.
Summer presents a remarkable opportunity for companies to enhance their brand visibility. By utilizing innovative promotional products, businesses can effectively increase brand recognition and attract new customers.
This article aims to delve into the realm of ten exceptional top summer promotional items that can significantly contribute to brand enhancement. We will explore enticing items such as vibrant beach towels, eco-friendly water bottles, cooler, travel mugs, trendy sunglasses, apparel and drawstring bags, and convenient portable phone chargers as perfect summer swag ideas for 2023. Each product will be examined in terms of its potential benefits and unique qualities while providing insights on how companies can ensure their promotional items stand out from the crowd and are ready for summer long promo.
Embracing these imaginative popular summer promotional products, companies can fully capitalize on the summer season to promote their brand in a compelling and impactful manner under the summer sun.

Customized Beach Towels
Custom beach towels are an ideal promotional products for summer for any company picnic or outdoor event, as they provide a useful and fun way to advertise a brand while helping to promote sun safety under the hot summer. Personalized beach towels are a great way to add a unique touch to any summer promotional activity.
They come in a variety of colors and sizes, making them perfect for customizing with a company logo or design. Additionally, they can be used as beach accessories, such as picnic blankets, custom water bottles, bbq accessories, koozies to keep drinks cold, and other items as one of the summer essentials, beach outings, summer activities and sporting events.
With their stylish design and vibrant colors, promotional beach towels are sure to stand out at any summer event or pool party. They also make great gifts and giveaways for customers and employees, helping to create a feeling of belonging and community by adding a company name to promote your business and make a splash as the possibilities are endless especially if you're looking for summer products or a gift set for warm weather and family fun.
As an added bonus, customized beach towels will be used for many years to come, providing lasting exposure for the brand if you want to promote your business reached the end and watch your brand shine.
See our product suggestions:
Beach Towel SKU: YORKN22411 - One of our best sellers and a favorite among people who like to be outdoors. This towel is lightweight, portable and easy to carry. Comes in a variety of colors to match your style!

Full Color Beach Towel SKU: YORKN22444 - The beach towel is exclusive design. It looks beautiful when you sitting on it around the pool. Perfect for the beach, bath and swimming.

Branded Water Bottles
Branded water bottles are an ideal item for any summer giveaway, offering a practical and memorable item that recipients can use for months to come. These customizable water bottles provide excellent brand awareness and can be used as samples to offer to potential customers. They are also great for promoting a company's logo and message and can be used to reinforce the company's brand.
Water bottles are a great way to promote a company's presence during outdoor events in the summer months such as company picnics, pool parties, summertime activities, and barbecues. They are also a fantastic way to show appreciation to employees and loyal customers.
Branded water bottles are an excellent promotional item that can help to increase brand visibility and recognition while providing a useful item that recipients can enjoy for months to come.
See our product suggestions:
Stainless Steel 22oz Water Bottle SKU: YORKN331101 - This Water Bottle (standard mouth) is made from premium high-grade stainless steel, which is fully resistant to oxidation and corrosion. More durable, and suitable for adults and children.



Sunglasses with Your Logo
Sunglasses with a personalized logo provide an effective and fashionable way to promote brand visibility in the summer months. These sunglasses can easily become summer promotional items ideas, as they are a practical and stylish way to promote your brand.
Furthermore, they are an excellent way to stay top-of-mind with customers throughout the summer months. Customized sunglasses with your logo can be given away as giveaways at outdoor events, company picnics, beach getaways, and even more fun pool parties. This will help to increase your brand visibility, as your logo will be seen by many people at these events.
Moreover, sunglasses are an especially useful promotional item as they provide protection from the sun's harmful rays, making them an ideal summer promotional product, so there's something for everyone.
In conclusion, summer promotional items ideas including items that are perfect for summer events – wherever the summer is or wherever the summer sun takes is sunglasses with a personalized logo are an effective way to drive brand visibility during the summer months and should be considered as part of your summer promotional items ideas.
See our product suggestions:
Sunglasses - Two Tone SKU: YORKN55103 - Neon party sunglasses are made of quality plastic, not easy to break, friendly to skin, comfortable to wear, and can be used for a long time. Great for daily use, gifting, give-away goodie bags and wholesale to retail.


Reflector Frames Sunglasses SKU: YORKN01643 - These sunglasses are perfect for anyone looking for the ultimate fashion accessory! The frames are adjustable so they will not slip down your nose or off your head. You can also replace the lenses with your own, so you can personalize your sunglasses to your unique style.


Personalized Frisbees and Flyer Discs
Personalized Frisbees and Flyer Discs are ideal for summer promotional items, offering a fun and unique way to spread brand awareness as summer is a great time to have fun in the sun especially for family reunions as it's a great summer event for best promotional or best summer promotional products for a fun summer.
Frisbees and Flyer Discs can be personalized with a company's logo or message, allowing for a creative and memorable way to connect with customers. They are perfect for outdoor events, such as company picnics or pool parties, and they make great giveaways for customers.
The lightweight and compact nature of Frisbees and Flyer Discs also make them ideal for summer months, when people are looking to take part in outdoor activities. Promotional Frisbees and Flyer Discs provide a great way to get your brand out there and generate interest in your company.
They are a great way to get people to remember your brand and connect with it, as the bright colors and fun designs will ensure that your promotional products stand out from the crowd.
See our product suggestions:
Foldable Flying Disc With Pouch SKU: YORKN51074 - Flying disc is lightweight and durable, easy to throw, fun to catch, it can be folded when not in use, come with a bag for easier to store and carry, also can be applied as hand fans.


Nylon Folding Advertising Frisbee SKU: YORKN50404 - Take one to an outdoor wedding, business meeting or picnic, concert, football, baseball, or soccer game, tailgating party, or anywhere it gets a touch too warm. You can even give them out as wedding party favors or to your staff.


Customized Portable Phone Chargers
Customized Portable Phone Chargers provide an effective way to increase your brand's visibility and create a memorable promotional experience for customers. These custom summer promotional items are becoming increasingly popular due to their convenience and utility, especially in the summer weather.
By providing customers with a charger that has their company logo or slogan on it, they are more likely to remember the company. This type of promotional item is also great for summer fun events, like pool parties or company picnics.
Not only can customers use the charger to power up their devices, but they can also carry it around with them on the go. Summer promotional items such as these can be used to promote a brand or product in a fun and memorable way.
They can also be used as summer giveaway ideas or as part of a promotional package. No matter how they are used, customized portable phone chargers are sure to make a summer promotion stand out from the rest and boost customer loyalty.
See our product suggestions:
15w Bamboo Wireless Charger SKU: YORKN40107 - The power of this charger is 15W. 100% Natural Bamboo: Eco-friendly, Environmentally-friendly, PANDA-friendly, perfectly well with your home/ office decor.


Circular Wireless Charger SKU: YORKN50141 - Circular Wireless Charger is a great way to charge your phone without having to worry about cords. The built-in smart chip provides foreign object recognition, overheat protection, over-current protection, over-voltage protection and short-circuit protection, so you don't have to worry about your phone overheating or being damaged while charging.

Frequently Asked Questions
Are these summer promotional items suitable for outdoor events?
Yes, these promotional items are suitable for outdoor events. They include things such as sunscreen, hand fans, coolers, tote bags, beach towels, lip balm, drinkware, tumblers, backpacks, and insect repellent, making them ideal for summer events.
How quickly can I receive my promotional products?
The timeline for receiving promotional items depends on the quantity ordered, the type of item, the printing or customization process, and the shipping method. Lead times vary, so it is best to contact the supplier for more information. You can place your order online and request samples to your business address so you can also check various materials and texture for you to find the perfect summer promo to keep your customers happy.
Will my logo be clearly visible on this summer swag ideas?
Yes, your logo will be clearly visible on the promotional items. We use high-quality printing techniques to ensure that your logo stands out on the product. Our team is dedicated to making sure that you are satisfied with the results.
Are there any discounts available if I order in bulk?
Ordering promotional items in bulk can result in discounts, depending on the supplier. It is essential to inquire about such options when considering promotional items for a summer event.
Can I customize the promotional items to match my brand colors?
Yes, customization of promotional items for branding is possible. Many companies offer customization features such as a selection of colors, logos, and other options to create unique products that represent a brand. Some offer free summer free virtual proofs so you can see what it would look like before you place the order.

Conclusion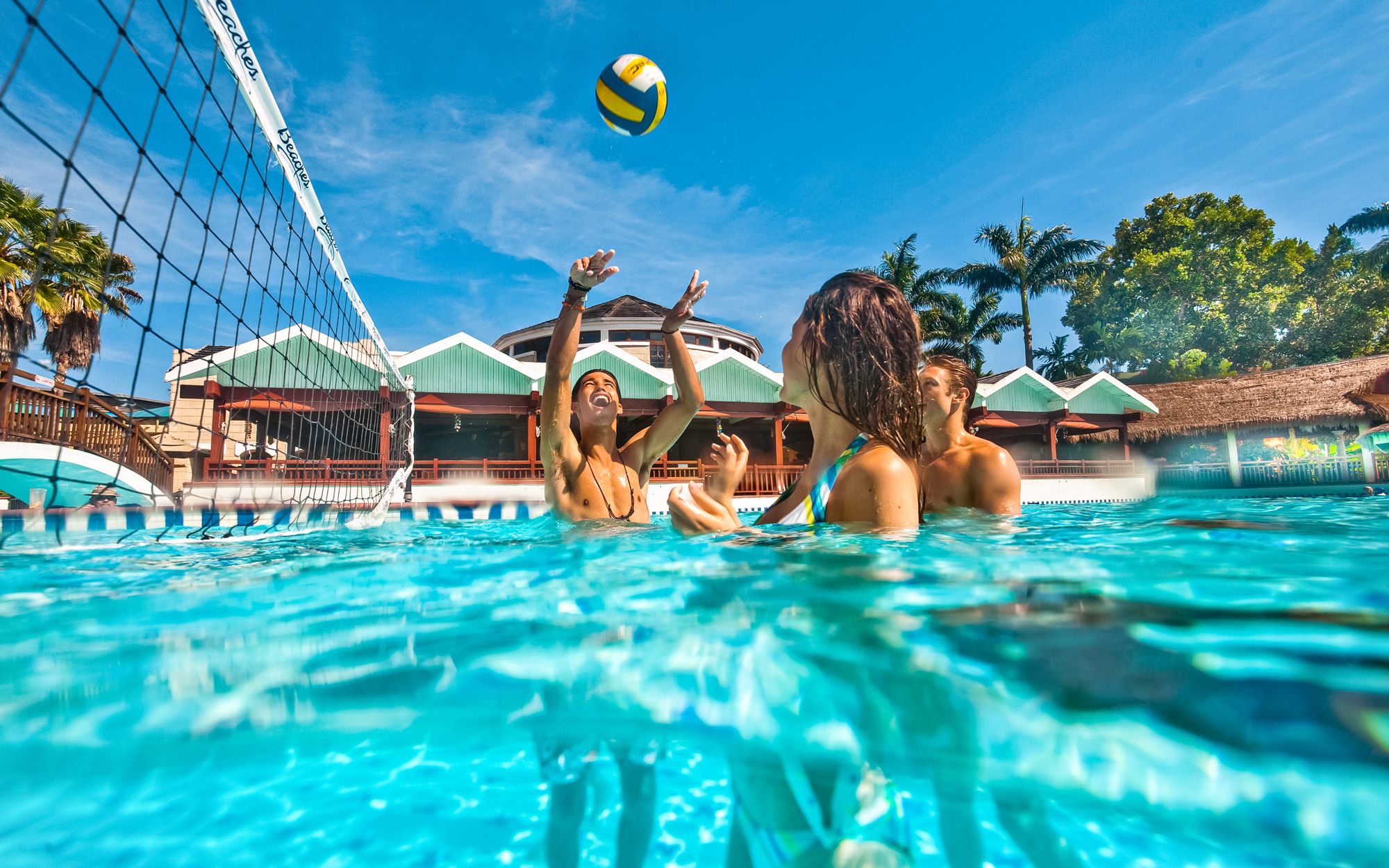 Summer promotional products serve as a powerful tool for companies aiming to bolster brand recognition and captivate fresh clientele to make a lasting impression. From trendy hand fans and reusable water bottles to must-have beach accessories and protective sunscreen, the array of options is vast. By leveraging these products, businesses can fashion a distinct and unforgettable message for their customers.
By employing innovative summer promotional products, companies have the opportunity to forge an enduring impression that nurtures brand loyalty. Consequently, this fosters amplified sales and paves the way for a triumphant summer season.