Tricks and Treats: Marketing Magic With Halloween Promotional Products and Giveaways
Welcome to the enchanting world of Halloween marketing, where tricks and treats come together to cast a spell on your customers.
In this article, we will explore the captivating power of Halloween promotional products and giveaways, revealing how they can bewitch your audience and leave a lasting impression.
From creative strategies to engaging giveaways, we will uncover the secrets to generating buzz, driving sales, and turning your customers into devoted brand advocates.
So grab your broomstick and get ready to embrace the magic of Halloween marketing.
The Power of Spooky Swag: How Halloween Promotional Products Can Cast a Spell on Your Customers
Halloween promotional products have the ability to captivate your customers and leave a lasting impression on their minds. These spooky swag items are not just gimmicks; they are powerful marketing tools that can cast a spell on your target audience. By incorporating custom Halloween products into your marketing strategy, you can create a sense of belonging among your customers and build brand loyalty.
From promotional Halloween products like Halloween tote bags and great Halloween gifts to a creative collection of Halloween giveaway ideas, the possibilities are endless. Imagine your customers walking around with your branded Halloween custom-printed bags, proudly displaying your custom logo, and spreading the word about your business. It's a cost-effective way to add your custom logo, increase brand visibility, and attract new customers.
Don't miss out on the marketing magic that Halloween promotional items can offer. Embrace the spirit of the season and make your brand stand out with these bewitching products that will have your customers coming back for more.
Creepin' It Real: Creative Ways to Incorporate Promotional Halloween Products Into Your Marketing Strategy
When it comes to incorporating spooky-themed items into your marketing strategy, there are many creative ways to ensure your brand stands out during this fun Halloween season.
Halloween promotional products and giveaway items can be a fun and effective way to engage with your audience and leave a lasting impression. Consider offering a promotional item such as a stress ball or shaped stress reliever in the shape of a ghost or pumpkin, which not only promotes your brand but also provides a practical use for your customers.
You can also imprint your logo on a tote bag that can be used for trick or treat or as a Halloween safety kit. Another idea is to host a Halloween-themed trade show, where you can showcase your best promotional products and services while incorporating festive decorations and giveaways.
Hauntingly Effective: Using Custom Halloween Giveaways to Engage and Delight Your Audience
Incorporating seasonal-themed items into your brand's promotional strategy can be a creative and impactful way to captivate your audience and leave a lasting impression.
Halloween, with its spooky and fun atmosphere, offers a perfect opportunity to engage and delight your audience through giveaways. By offering custom printed Halloween products, and full-color promotional items with a Halloween theme, you can create a sense of belonging and excitement among your customers.
Consider giveaway ideas such as custom Halloween gifts, safety items, wristbands, or even promotional candy with your logo. These items not only serve as reminders of your brand but also bring joy and a sense of celebration to your customers.
Tricks for Treats: How to Generate Buzz and Drive Sales With Halloween-Themed Promotions
The use of seasonal-themed promotions can be an effective strategy for generating buzz and driving sales during the Halloween season.
One popular option is to offer promotional Halloween bags or Halloween treat bags, customized with your logo or message at the side of the bag. These bags not only provide a fun giveaway for trick-or-treaters but also serve as a walking advertisement for your brand.
Another creative idea is to distribute Halloween coloring and activity books with crayons that feature your brand's logo or message. This not only engages children and their parents but also promotes your brand in a fun and interactive way.
Additionally, consider partnering with local schools or community organizations to create a Halloween safety program. By offering custom promotional items like trick-or-treating bags or Halloween coloring books, you can help educate children on safe Halloween practices while also promoting your brand.
Pumpkin Spice and Everything Nice: Leveraging Seasonal Trends With Halloween Promotional Products
One effective strategy for leveraging seasonal trends during the Halloween season is to incorporate pumpkin spice flavors into your product offerings. Pumpkin spice has become synonymous with fall and Halloween, and by incorporating this popular flavor into your products, you can tap into the excitement and nostalgia that consumers associate with the season.
Whether it's pumpkin spice-flavored snacks, delicious giveaways, drinks, Halloween candy, or even scented candles, these products can create a sense of belonging and anticipation for the Halloween festivities.
In addition to pumpkin spice, there are other ways to promote your company during Halloween. Consider hosting online Halloween giveaways, providing safety tips for trick or treat, or offering fun promotional products such as branded and unique Halloween items made from recycled products.
From Fright to Delight: How Halloween Giveaways Can Turn Your Customers Into Brand Advocates
To maximize brand exposure and customer loyalty, companies can leverage Halloween themed giveaways as a powerful tool to transform their customers into enthusiastic advocates.
Halloween promotional products and giveaways are a fun and spooky way to connect with customers and tap into the Halloween spirit. By offering unique promotional items that align with the holiday, companies can create a sense of belonging and foster a strong emotional connection with their customers.
Whether it's custom imprinted trick or treat bags, spooky keychains, drinkware, mugs, or fun Halloween-themed apparel, these giveaways serve as reminders of the brand long after the holiday has passed.
When customers receive these special treats, they feel valued and appreciated, making them more likely to become brand advocates and share their positive experiences with others.
With the right tricks and treats, companies can work their marketing magic and turn their customers into loyal brand advocates.
The Magic of Personalization: How Customized Halloween Promotional Products Can Leave a Lasting Impression
Customized Halloween promotional items offer a unique opportunity for companies to create a lasting impression on their customers. By personalizing the items to align with their individual preferences and tastes, businesses can incorporate their logo, message, or even their customers' names. This creates a sense of belonging and makes customers feel special.
These personalized Halloween promotional products can be used in various ways. They can be given away as prizes or freebies during school Halloween events, Halloween parties, community gatherings, or as part of a promotional campaign to celebrate Halloween. The options for customization are endless, ranging from custom-printed Halloween bags and t-shirts to spooky accessories, glow in the dark items, and safety products sure to be a hit.
Not only do these personalized items promote Halloween safety, but they also showcase the company's creativity and uniqueness. By offering customized Halloween promotional products, businesses can ensure that their customers remember them long after the Halloween season ends. This leaves a lasting impression and helps to strengthen their brand presence.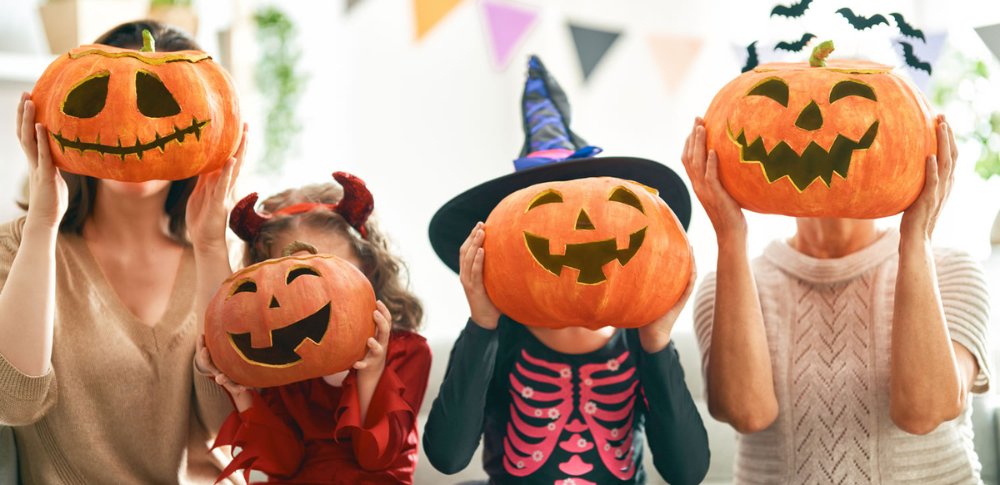 Conclusion
In conclusion, Halloween promotional products and giveaways offer a bewitching opportunity to cast a spell on your customers and delight your audience.
By incorporating creative and hauntingly effective strategies, such as personalized promo products and leveraging seasonal trends, you can generate buzz, drive sales, and turn your customers into brand advocates.
So, embrace the power of spooky swag and watch as your marketing efforts enchant and captivate your target audience.
Happy Halloween!